Email marketing is a must for any manufacturing business. The ability to reach a large audience with little effort makes it an attractive option for businesses of all sizes. However, with so many providers and systems out there, it can be challenging to know where to start. Here are some tips to help you choose the best email marketing system and strategies for your manufacturing marketing campaigns.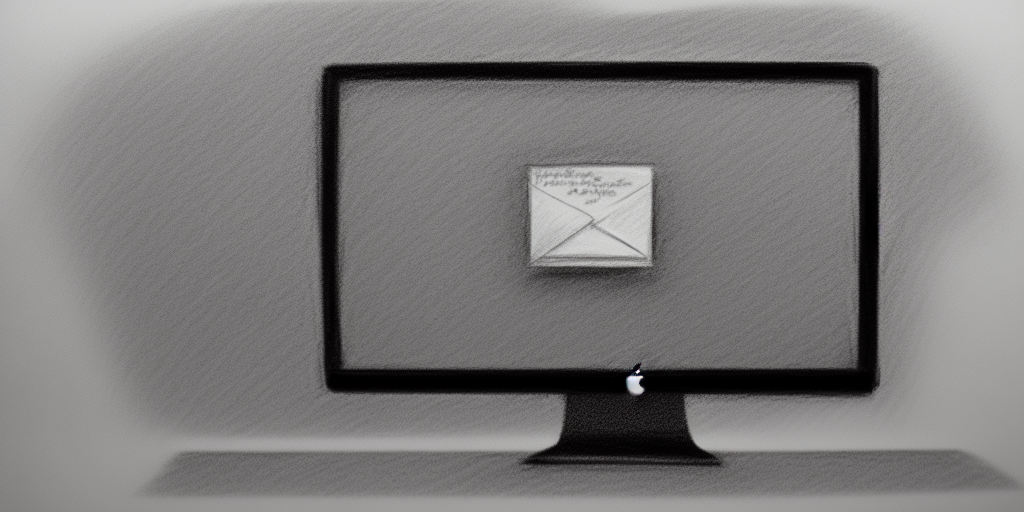 Email Marketing for Manufacturers
Email marketing is a powerful tool for manufacturers, allowing them to reach a broad audience of potential customers with relative ease. However, email marketing is not without its challenges, and it is crucial to select the right system and provider in order to maximise its effectiveness.
In addition, there are a number of best practices to keep in mind when planning and executing an email marketing campaign. By following these tips, manufacturers can ensure that their email marketing efforts are successful.
Reasons to Use Email Marketing for Manufacturers
Email marketing is a form of direct marketing that uses email to promote a company's products or services. Email marketing can be an effective way to reach a large audience with a personalised message. It also allows businesses to track the performance of their marketing campaigns and make changes accordingly.
Additionally, email marketing provides manufacturers with a high degree of control over the message they send and the call-to-action they include. This can be especially important when marketing to a segment of the population that may be difficult to reach through other means. Finally, B2B email marketing can be automated, making it a more efficient way to manage your marketing efforts.
Email marketing can be an extremely effective way for manufacturers to reach their target audiences. When done correctly, email marketing can provide a number of benefits, including:
1. Increased brand awareness and recognition.
2. The ability to reach a large audience with a relatively small investment.
3. Greater control over the message being delivered, as well as the timing and frequency of delivery.
4. The ability to track results and measure ROI.
5. Increased leads and sales.
6. Improved customer relationships and loyalty.
7. The ability to quickly and easily share information about new products, services, or promotions.
8. A cost-effective way to reach a global market.
9. Increased web traffic.
10. The ability to stay top-of-mind with customers and prospects.
Successful email marketing strategies for manufacturers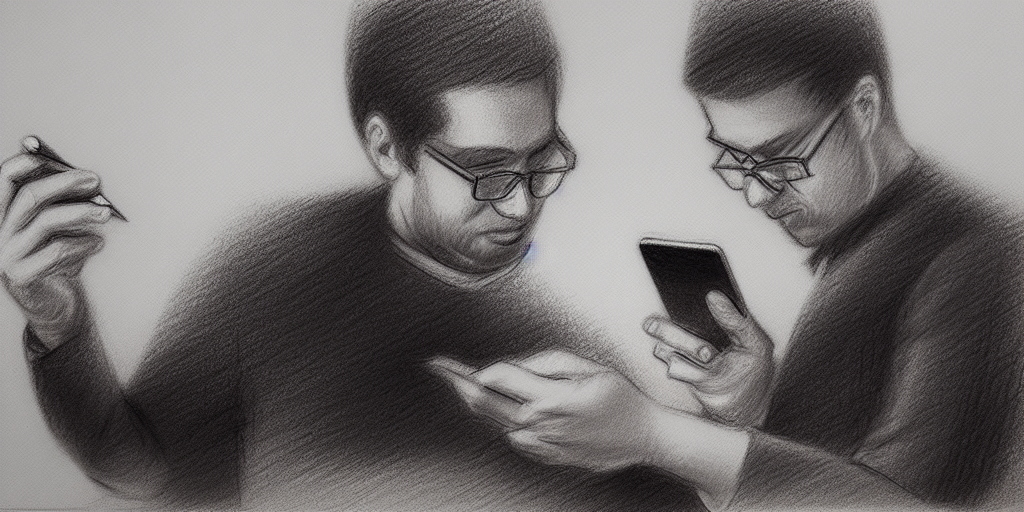 As a marketer in a manufacturing company, you know that your email marketing game needs to be high-level; you need something that will stand out when it comes to getting the attention of your email recipients.
Your recipient's inbox is already full enough with all of the other companies' marketing messages, so your subject line and content need to be on point in order to make sure that they actually open and read your message.
Here are some tips on how you can market your products through email:
Announce product launches via promotional emails
Your subscribers will be some of the first people to know about your new product launches if you announce them via email. This is a great way to generate excitement and get people talking about your products.
Invite people to special events
If you're hosting a special event related to your products, invite your email subscribers to attend. This is a great way to get them involved and interested in what you're doing. Open days at your factory with guided tours, or open houses, are a consistently reliable technique for industrial marketing.
Use top-of-the-funnel content
If you're trying to promote a new product, use your email list to educate subscribers about how the product can help them. This is a great way to get people interested in what you have to offer. Top-of-the-funnel gated content offers such as ebooks, reports, and technical webinars are excellent techniques for lead generation.
Promote middle-of-the-funnel consideration content
If you have content that will help B2B buyers understand your products better and make a decision about whether or not they want to purchase them, promote it through email with customer case studies, testimonials, and demonstrations.
Marketing Automation for the Manufacturing Industry
Manufacturing is a complex and competitive industry, so it's no surprise that manufacturers are always looking for ways to streamline their operations and improve their bottom line. Marketing automation is one tool that can help manufacturers accomplish both of these goals.
By automating lead generation and drip campaigns, manufacturers can save time and money while still generating high-quality leads to secure potential clients. In addition, by segmenting their leads and using triggers and actions, manufacturers can tailor their marketing messages to each individual prospect, increasing the likelihood of conversion.

Email marketing is also a powerful tool for manufacturers, and there are a number of providers and systems that offer great features and functionality specifically for this industry. By taking advantage of these tools, manufacturers can create highly effective marketing campaigns that will help them succeed in today's competitive marketplace.
What types of marketing emails can manufacturers send?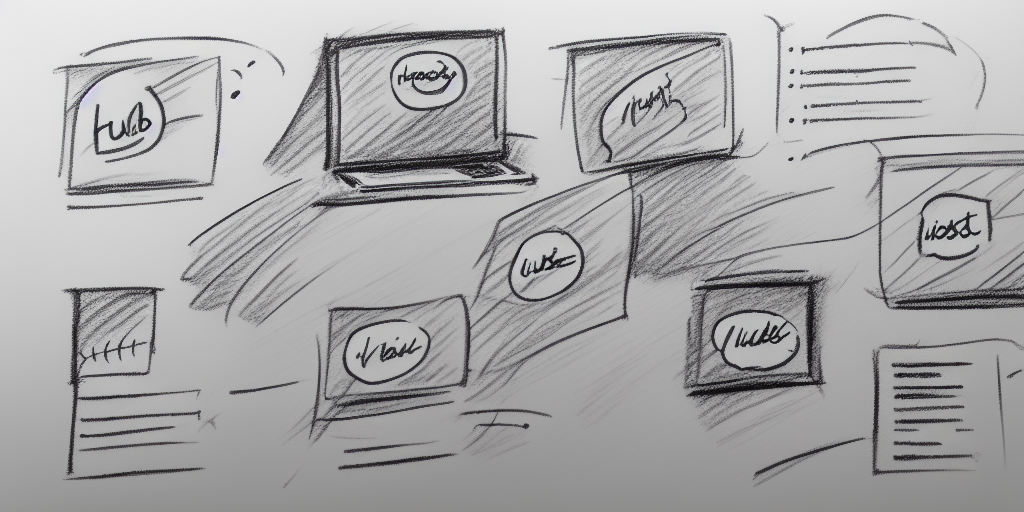 There are a number of different types of marketing emails that manufacturers can send. These include newsletters, automated emails such as drip campaigns after downloading premium content, customer surveys, blog subscription RSS, and more.
Each of these types of emails has its own benefits and drawbacks, so it's essential to choose the right one for your needs. In addition, it's also important to choose a good email marketing provider who can help you set up and manage your campaigns.
Email newsletters
Email newsletters are a great way to keep your email subscribers up to date on what's going on with your company. They can also be a great platform to launch new products, curate content from trusted industry sources, and offer advice to your email subscribers who already have an interest in your business.
The key to a successful email newsletter is to send it regularly, either monthly, fortnightly, or weekly.
Blog subscription emails
A blog subscription email is an email that is automatically sent to subscribers when new articles are published using your company's RSS feed. This is a great way to distribute your blog content to subscribers and keep them up-to-date on what's new on your blog.
By using a template with a call-to-action at the end of your email, you can use your automated blog subscription emails to merchandise content and other marketing initiatives. It's an easy way to squeeze more value out of your email marketing plan.
Automated emails
Industrial companies can use inbound marketing techniques to generate new leads, using forms to collect email addresses and then executing smart email marketing drip campaigns to nurture new opportunities to grow your business and hit your business goals. Email marketing has proven to be an extremely effective way to grow a company's customer base.
The Best Email Marketing Systems for Manufacturers
Email marketing is one of the most effective ways to reach out to customers in the manufacturing industry. However, with so many different email marketing systems on the market, it can be hard to know which one is right for your business.
Email marketing software providers don't typically specialise in one particular industry (with the exception of eCommerce), so marketing teams in manufacturing businesses can get great results from using the most popular email marketing products on the market.
The best email marketing systems will offer features like automation and segmentation that can make it easier to target your audience. The design tools will be drag and drop, so you can easily create beautiful and professional-looking emails. In addition, email marketing software will usually offer integrations with other systems, so you can get the most out of your marketing campaigns.
Here are some of the best email marketing systems for manufacturers:
MailChimp
MailChimp is one of the most popular email marketing systems on the market, and it has a wide range of features that make it great for manufacturing businesses. It was recently acquired by Intuit, the company behind Quickbooks accounting software, so if your business uses Quickbooks, you can expect to see great integration between these products in the future.
Mailchimp has a free plan that offers limited functionality, but the paid plans offer a lot more features. The most expensive plan offers unlimited contacts, unlimited users, and 150,000 sends per month (more can be purchased), but there are other plans that offer lower limits.
One of the great features of Mailchimp is its automation capabilities. You can set up automated campaigns that send emails on a regular schedule (such as daily or weekly). This is great for businesses that want to create a consistent marketing message across all of their channels.
ActiveCampaign
ActiveCampaign is a customer experience automation software company that offers a suite of software tools to help businesses automate their customer interactions. This software combines transactional email, email marketing, marketing automation, sales automation, and CRM categories, providing a comprehensive solution for businesses of all sizes.
ActiveCampaign is designed to help businesses automate their customer experience, including through email marketing. The company also offers a number of resources on its website, including guides on email marketing for manufacturers.
HubSpot
Manufacturing companies looking for a fully-integrated CRM, marketing, sales and customer service suite should check out HubSpot, including it's full marketing pro plan.
The company offers a range of packages with options to suit all budgets - from micro-business through to enterprises - as well as a wide range of integrations with other systems (more than 1000 integrations at the time of writing). In addition, HubSpot has a wide range of resources available on its website, including guides on email marketing for manufacturers.
To see which email marketing system is right for your business, it can be helpful to speak with an email marketing consultant. Consultants can help you evaluate your current marketing strategies and determine which email marketing system would be the best fit for your business.
The Best Tips for Email Marketing for Manufacturers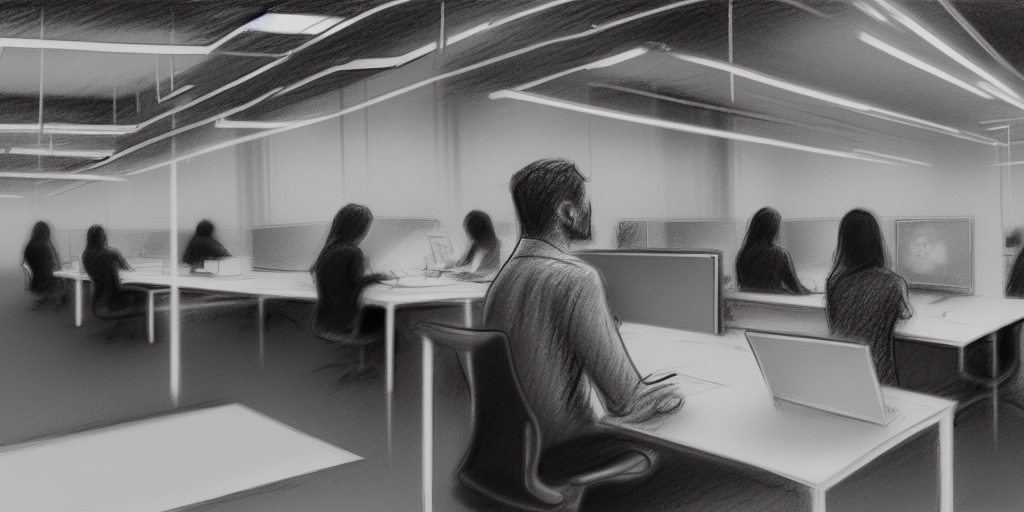 Email marketing is a powerful tool for manufacturers, but it can be challenging to know where to start. The best email marketing systems for manufacturers will offer a variety of features, including automation, segmentation, and personalisation.
In addition, the best providers will have a team of experts who can help you maximise the impact of your email marketing campaigns. And finally, keep in mind that the best tips for email marketing may change over time, so it's crucial to stay up to date on the latest best practices. By following these guidelines, you can ensure that your email marketing campaigns are effective and successful.
Add more forms to your website
If you're going to undertake an email marketing strategy, you need to have an email marketing list. And the best way to grow your email marketing list is to have more forms on your website to generate new subscribers.
Adding forms allows you to capture more information about your subscribers, such as their names, email addresses, and company size. This information can then be used to create targeted email campaigns.
Enable autoresponders
Autoresponders are a great way to keep your email marketing campaigns moving forward. By sending out automated emails once a subscriber signs up for your newsletter or updates their contact information, you can keep them informed of your latest offers and developments.
Add personalisation to your emails
Personalisation is essential to include in your emails. Personalisation in the context of email marketing refers to the practice of tailoring emails to individual recipients. This can be done in a number of ways, such as using the recipient's name in the subject line or body of the email or tailoring the content of the email to match the recipient's interests.
Personalisation can also extend to special offers, with some businesses offering personalised deals to individual customers based on their purchase history.
Have a robust segmentation strategy
It is essential to segment your data in order to create targeted marketing campaigns. There are four pillars of segmentation: behavioural, demographic, psychographic, and geographic.
Most email marketing systems will have capabilities to create smart, dynamically updating lists; for example, a list that constantly updates to include only subscribers who have signed up in the last seven days.
Use optimisation techniques
Email marketing is a powerful tool, but it can be challenging to measure the impact of your campaigns. To maximise the potential of your email marketing efforts, use optimisation techniques, such as testing and measurement, A/B testing, and segmentation. By using these techniques, you can ensure that your email campaigns are as effective as possible.
Use a single, clear call-to-action (CTA)
An effective email is one that your recipients open your email and take an action. Typically, this is clicking on a link in your email. In order to do this, you should have one compelling call-to-action (CTA). This reduces clutter and confusion and makes it more likely that recipients will take the desired action. When crafting a CTA, be sure to keep the following in mind:
Make it clear what you want recipients to do

Use persuasive language

Use a strong verb

Be specific

Offer a sense of urgency

Include a benefit
The Best Manufacturing Mailing List Providers
There are many people who would say that you shouldn't buy email marketing lists. In fact, we fall into this camp in some respects. Rather than simply buying a database from a marketing list provider, we suggest investing in B2B marketing database software such as Sales.Rocks provide you with great search facilities to find the exact target audience you need.
This is especially useful for manufacturing businesses searching for hard-to-identify leads and prospects. B2B database software makes for a great companion product to email marketing software when executing a digital marketing strategy for manufacturers.
Using the B2B contact database in Sales.Rocks, we were able to identify 350+ target companies for one client, which gave us a great subscriber list to launch a successful email marketing strategy.
The Value of Email Market Segmentation for Manufacturers
Email segmentation is the process of dividing your email list into smaller groups based on common characteristics. By segmenting your list, you can send more targeted, relevant emails that will resonate with your subscribers. This, in turn, will lead to higher open rates and click-through rates and, ultimately, better sales conversions.
The power of email comes through having a direct marketing channel where you are able to send an email to someone at the right time with the right message; when you segment your email database and set up email automation triggers so that your email automation works to send emails at precisely the right moment, that is when you will see the best return on investment from email as a marketing channel.
How often should B2B manufacturing businesses email their subscribers?
There is no set rule about how often you should email your subscribers. Many marketers feel they don't want to send lots of emails because they fear that they will annoy their subscribers and then they will unsubscribe. However, research from Jay Schwedelson, founder of subjectline.com, consistently shows that B2B companies can email far more regularly than most think - around 2 or 3 emails per week - without seeing an increase in unsubscription rates.
How Can Manufacturing Companies track ROI with Email Marketing?
As a direct marketing channel, email marketing is great at delivering a positive return on investment. In order to track the success or failure of email marketing, manufacturing companies should consider using some of the following techniques:
1. Google Analytics
Manufacturing companies can use Google Analytics to track their email marketing campaigns and see how many people are opening and clicking through their emails. This information can be used to improve future campaigns.
2. Lead Generation
By using lead generation tools, such as landing pages and pop-up forms, manufacturing companies can track how many leads are generated from their email marketing campaigns. This information can be used to gauge the success of the campaign and adjust future campaigns accordingly.
3. Lead Nurturing
Lead nurturing workflows can be used to track how many leads are being nurtured through the manufacturing company's automation campaigns. By setting a goal for each workflow, marketers can see which email automation sequences are working well and which are not. This information can be used to determine the effectiveness of the campaign and make necessary adjustments.
4. Campaign Tracking
Campaign tracking tools, such as HubSpot Campaigns, can be used to track the progress of marketing campaigns including emails, social media, advertising and more. This information can be used to identify which specific assets within each campaign are performing well and which need to be improved.
5. CRM Integration
CRM integration can be used to track the performance of email marketing campaigns in relation to other marketing channels. This information can be used to create a more holistic view of the company's marketing efforts and make adjustments where necessary.
Content Marketing Is Your Best Bet for Customer Education
Content marketing is a type of marketing that involves creating and sharing online material (such as videos, blog posts, and whitepapers) in order to promote a company or product. Unlike traditional marketing techniques, content marketing focuses on creating educational and informative materials that can help a customer make a buying decision.
In the manufacturing industry, content marketing can be particularly effective in helping customers move through the awareness, consideration, and decision stages of the buyer journey. By creating helpful ebooks, webinars, and blog posts, manufacturers can provide potential customers with the information they need to make an informed purchase decision.
In addition, content marketing can be used to create email subscriptions for your blog using RSS, which can help you build a database of potential customers. Email marketing for manufacturers can be a great way to nurture leads and build relationships with potential buyers.
Conclusion: Email marketing is essential for manufacturers
Effective email marketing for manufacturers can involve a number of different strategies, including content marketing, email automation, and segmentation. By using these methods, you can create a highly effective digital marketing strategy for your business. Great email marketing for manufacturers will result in not only higher open rates and click-through rates but also better sales conversions.
Use email marketing automation software like Hubspot to send high-performing personalised campaigns to your subscribers. With email marketing for manufacturers, you can create a highly targeted and effective marketing strategy that will help you reach your target audience and hit your business goals.
All images in this article were created using Riku.ai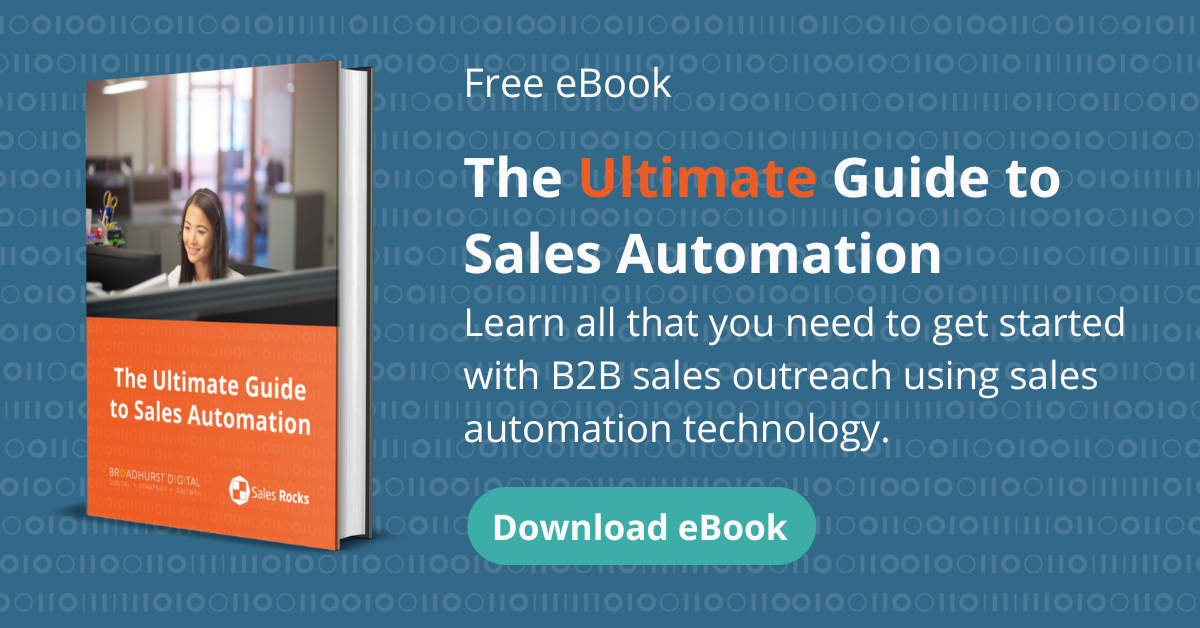 Martin Broadhurst is a sales and marketing technology consultant with specialising in HubSpot and Marketing AI technology.