I am excited to announce the publication of my latest article, "How businesses of any size can use AI in a digital marketing strategy" in the peer-reviewed journal, Applied Marketing Analytics.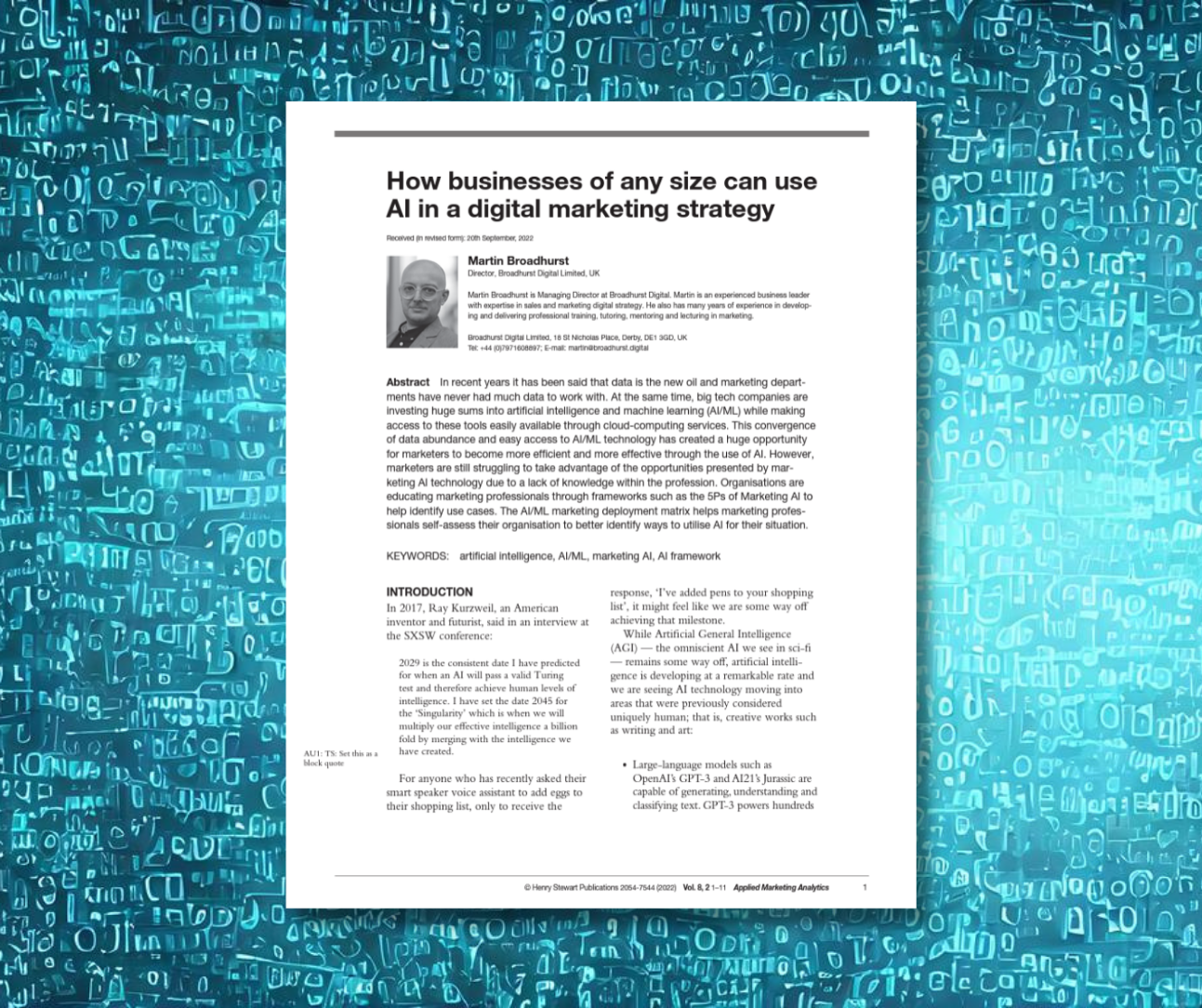 In this article, I introduce The Marketing AI Deployment Matrix, a tool that helps organisations of all sizes, from solo entrepreneurs to global enterprises, consider the options available to them for using AI in their digital marketing efforts.
The matrix is designed to guide businesses in making informed decisions about their AI deployment strategy, so that they can maximise the benefits of using AI in their marketing efforts.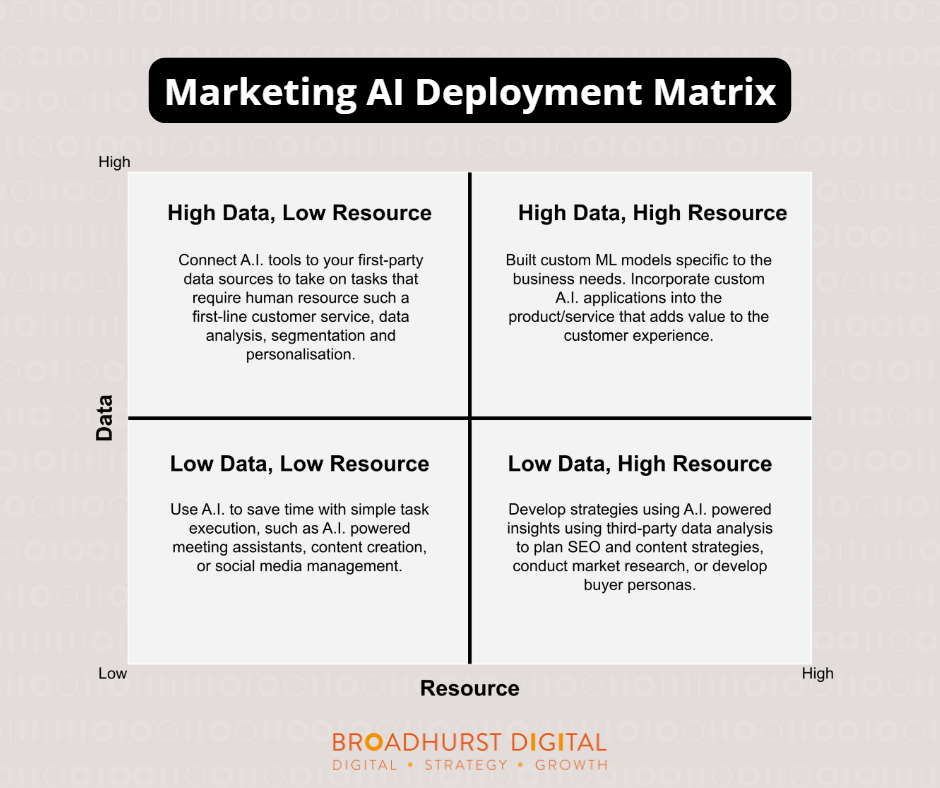 I believe that AI has the potential to revolutionise the way businesses approach digital marketing, and I am proud to have contributed to the body of knowledge on this topic. I encourage all marketing professionals to read my article and learn more about how AI can be used to drive business growth.
You can access the article on the Applied Marketing Analytics website, or by downloading it via the form below.
I would also be happy to discuss the article with anyone who is interested in learning more.
For more examples of how to use artificial intelligence in marketing, read How To Use AI Across the 7Ps Extended Marketing Mix (With Examples).
Thank you for your support!
Tags:
Martin Broadhurst is a sales and marketing technology consultant with specialising in HubSpot and Marketing AI technology.